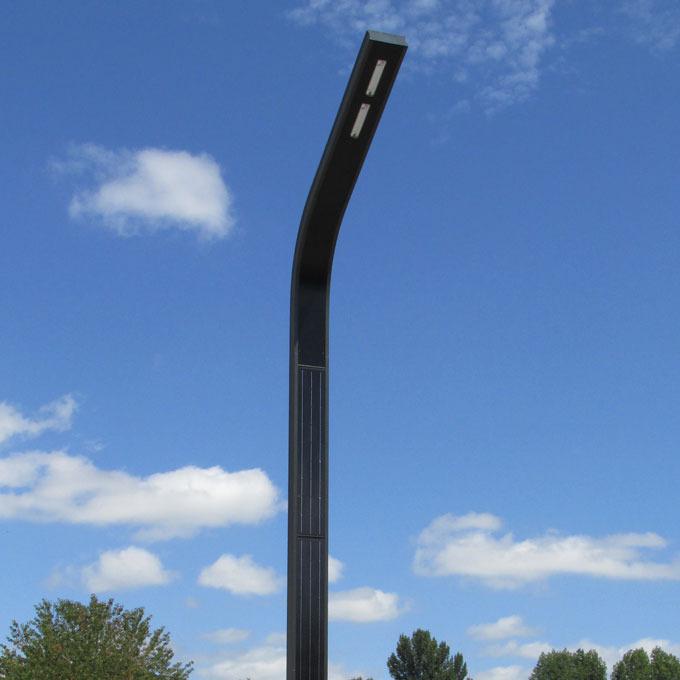 With more than 10,000 solutions installed in France by 2021, solar streetlights are becoming increasingly popular and adopted.
Eco-responsible, they relieve the environment. Professionals in the sector are snapping them up and municipalities are boasting about them.
However, the renewable energy and photovoltaic market is now flooded with ever cheaper products, at the expense of their quality.Solar street lamps are not an exception and have not escaped this phenomenon. It would be possible to remedy this if everyone knew how to distinguish the good from the bad. The question is: how do you choose your lighting system among hundreds of thousands of different models?
Here are 5 tips to help you find the most reliable solution.
Solar street lamps: What are the performance indicators to follow?
The autonomy of the solar battery
Is a connection to the electrical grid required? How many nights can your solar street light last without sunlight? Is maintenance easy? Is the size of your battery well suited to the size of the solar panel?
Ideally, your solar street lamp should be able to light up to 6 nights without sun. Indeed, your supplier should be able to guarantee you this autonomy, whatever the geographical position of its use and the weather conditions. This guarantee is generally validated by a simulation software that takes into account all these parameters of use.
The power of lighting
What is the power in terms of LEDs? Lumens? Does your solar street light comply with the various standards required for public lighting? Is it for road lighting?
As a general rule, 20W LED 2500 lumens for streets and 40W LED 5000 lumens for roads should be enough. However, be careful not to overestimate the power in order to avoid light pollution.
The intelligence of the energy management system
Does your solar street light adapt to weather conditions? Is it equipped with a presence detector? Does it have other features such as dimming mode, i.e. the dimming of the luminous flux according to the battery charge? These are options that may be necessary, or even indispensable in some cases.
The robustness and safety of the solar battery
Is the battery pack equipped with a BMS (Battery Management System) or with a lead battery (and therefore with a more limited life span and much more polluting)? What is the load efficiency of your solar street lamp? Is the battery protected from short-circuits due to a bad connection of photovoltaic panel? Can the battery be replaced without having to replace the entire lamp post? Is the battery of your solar street light protected against weather and theft?
We recommend batteries capable of operating at extreme temperatures (-25°C to +80°C) so that they can be used at all latitudes. The Ni-MH batteries used in the design of Belios solutions are resistant to wet and saline environments with an internal IP66 sealing for optimal use.e.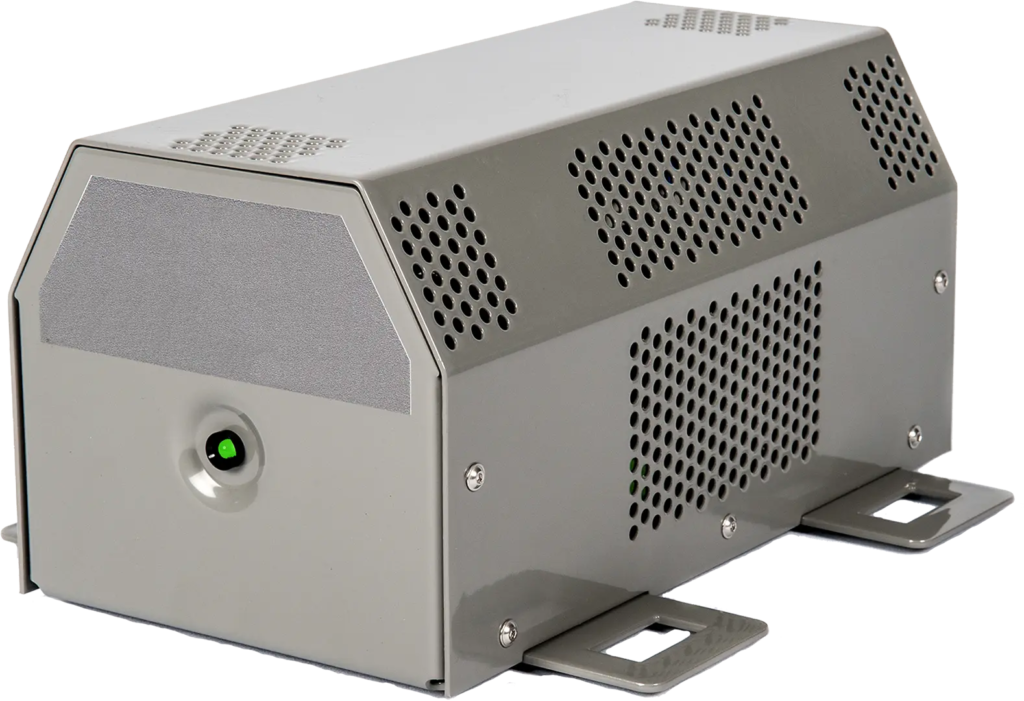 The durability of the solar street lamp
What is the overall life span of the solar street light? Does it have a warranty? If yes, for how many years?
Generally speaking, it is better to choose devices made in Europe or even in France to facilitate the supply but also the management of the after-sales service with the manufacturers in case of technical follow-up. Indeed, on some products designed abroad, it is often almost impossible to replace parts, which causes not only a loss of money, but also an unnecessary production of waste.
Xtreme and LongLife Belios® solar batteries are entirely made in France. The LongLife solar batteries use Lithium LiFeP04 technology allowing them to benefit from ::
An energy density 3 times higher than that of a lead-acid battery;
A life span 10 times longer than a lead-acid battery with no reduction in performance.
How to check the quality/price ratio of a solar lighting offer?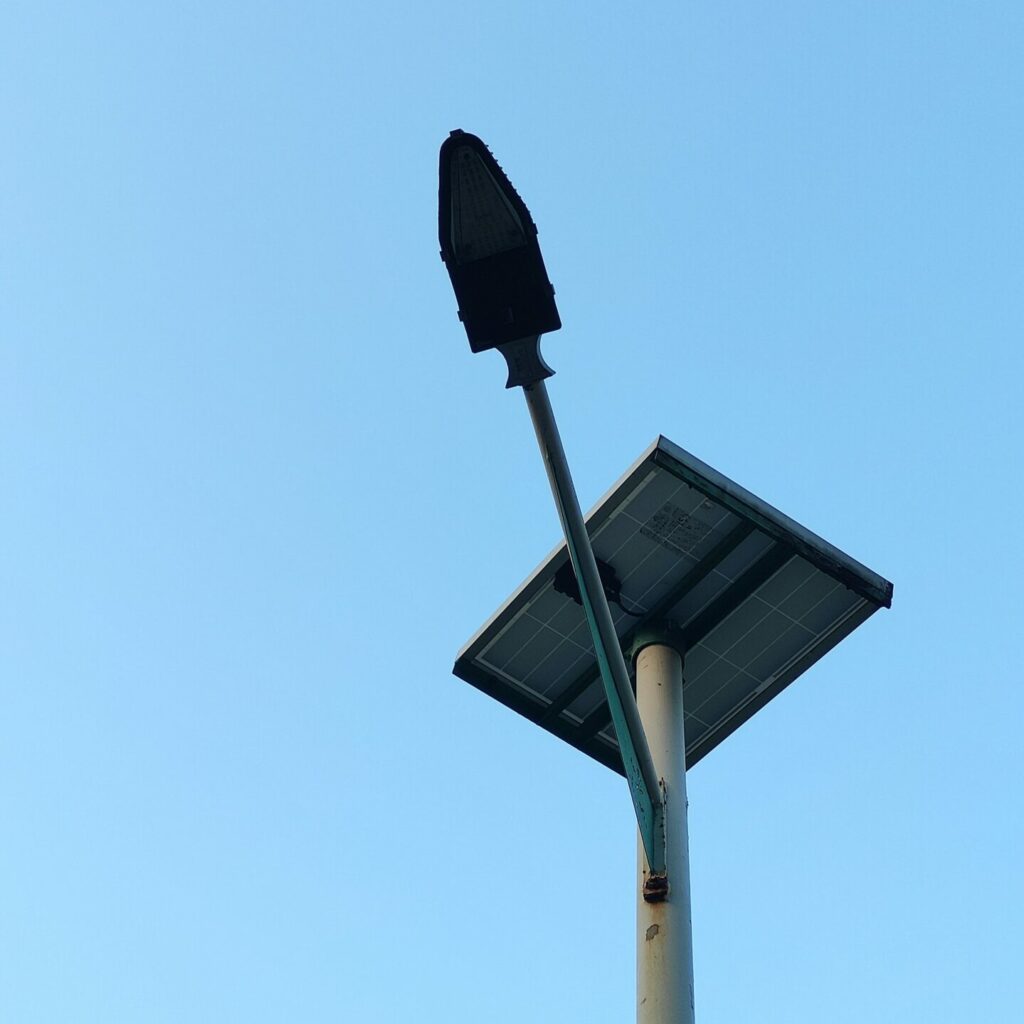 By definition, the solar street lamp is eco-responsible compared to a traditional electrical network. A too low price could indicate a lower quality, i.e. less robustness and a shorter life span.
Obviously, this is in total contradiction with the very principle of sustainable development, and the repercussions are immediate on the warranty periods, shorter, in addition to a failing after-sales service.
But beware of jumping to conclusions: a high price does not always mean quality. It is therefore essential to ask yourself a number of questions before buying. In addition to those mentioned above, it is important to ask whether the company selling the solar street lamps has its own design office. If so, where. This is an excellent indicator of whether or not the company has mastered the electronics of the solar street light, the central element of the lamp post.
As you will have understood, price is not the only indicator to be observed, it is still necessary to analyze all the technical characteristics in order to identify if the product is in line with a logic of quality in the medium and long term, and thus of eco-responsibility.